Wearable Air Purifier Necklace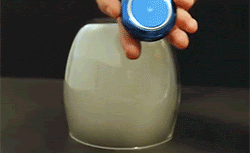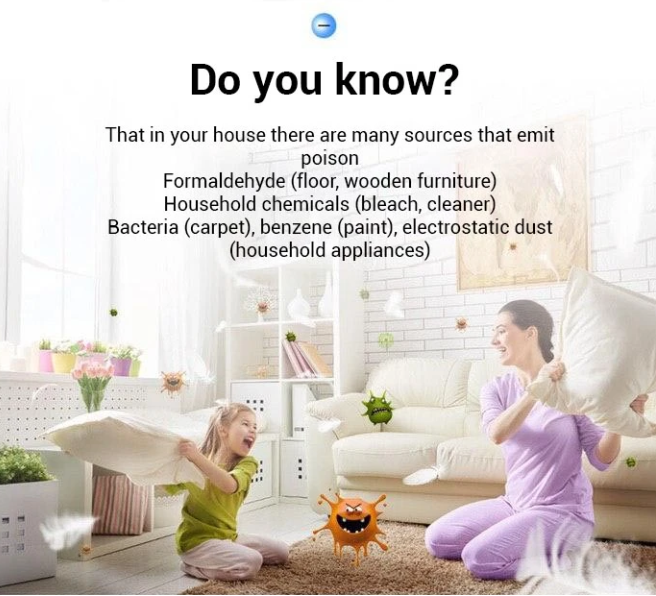 Whether you are just going out to eat or going on vacation, be sure to keep your personal space purified and protected at all times. Proven to transform harmful particles into clean fresh air by releasing more than three million negative ions to remove contaminants and purify your personal space.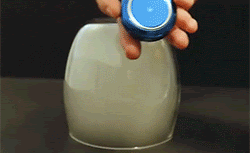 What if we tell you that we have a solution that you can escape these conditions with your own personal bubble of clean fresh air? Introducing the personal air purifier necklace.
Mini, portable necklace design

, stylish and convenient to carry.

Multi functions to purify indoor/outdoor air, 

remove PM2.5, formaldehyde, odor and dust, bacteria.
Release anion groups

, improve air quality effectively.

Easy to operate, one button for on/off.

Rechargeable

 lithium battery.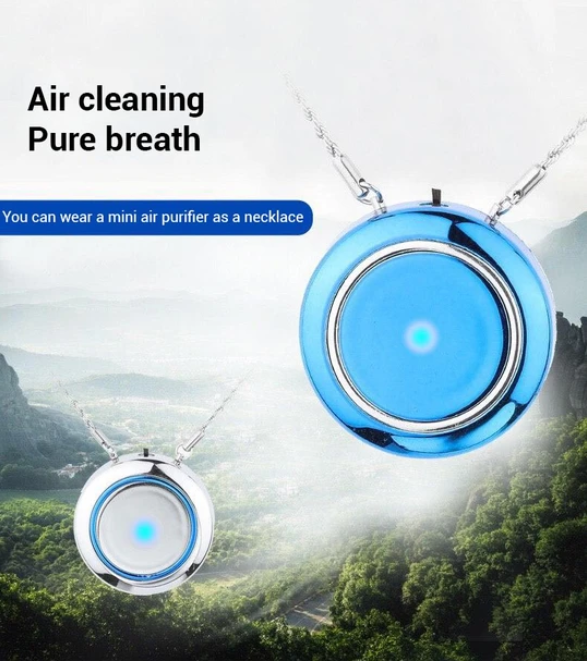 Walking through a polluted environment that is consumed with smoke, pollen, and other contaminants has always been dreadful. The same as riding a vehicle that's filled with stuffy and stale air.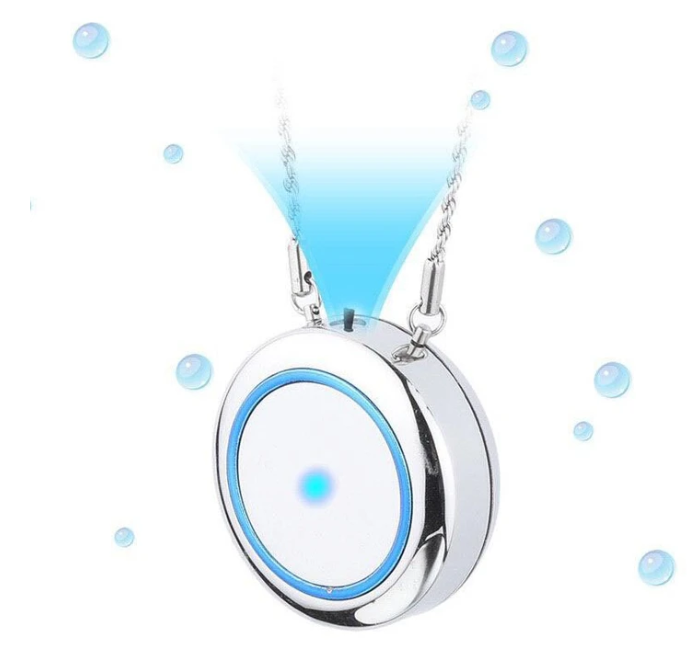 With the use of the advance fan, the sound is very quiet during operation making it noise-free, so it will not disturb you or the people around you.  
This portable ionic freshener is great for people with allergies, asthma, stuffy nose, and other breathing sensitivities. It protects you specially during the flu season.
Personal Air Purifier Necklace comes with a durable stainless-steel necklet so you can wear it around your neck. It is lightweight, so you won't feel the burden on your neck.
Air Purifier Necklace functions as an invisible shield that forms a 1 cubic meter protective zone around you. It scientifically proven to shield and deactivate pathogens (bacteria, mold and other microorganisms causing diseases), allergens, smoke, smog, second-hand smoke, odors, and dust particles.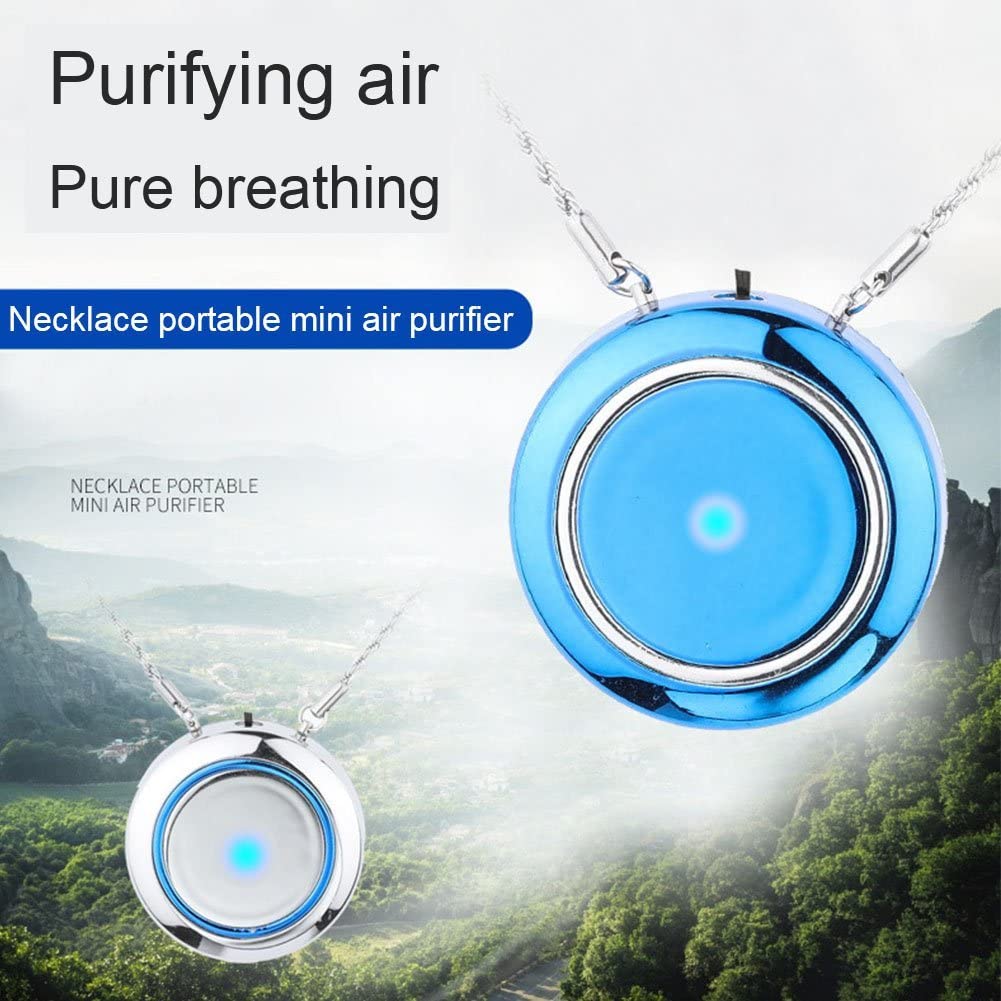 How does negative ions purify the air?
Nearly all airborne particles have a positive charge ➕, so the
 

negative ions ➖ are electrostatically attracted to the harmful particles, making them too heavy to float in the air.

 

Thus purifying the air near your respiratory tracts 😉
Negative ions ➖ are naturally emitted near waterfalls, beaches, rivers, and on rainy days, basically near large bodies of water. They are invisible, but our bodies can feel them. Imagine yourself near a waterfall. You feel lighter and more energetic right? That is the power of negative ions ➖
Protect 💪 yourself and your loved ones with this portable personal air purifier necklace!   
Specifications
Material :
ABS
Voltage :
DC 5V
Power :
1W / 12mAh rechargeable battery
Charging Time :
1 hour
Working Time :
Up to 12 hours
Size :
39 x 39 x 16.5 mm
Frequency

 

:
50HZ
Weight :
80 g
Color :
Blue/ Rose Gold/ Silver
Package Inclusion :
1 pc Ion Air Purifier Necklace