ROCKUBOT Lite- Bacteria Killing Robot UV Sterilizers Bed Mites Cleaner (Without Bluetooth Speaker and Wireless Charger Function) 
Warehouse In-Stock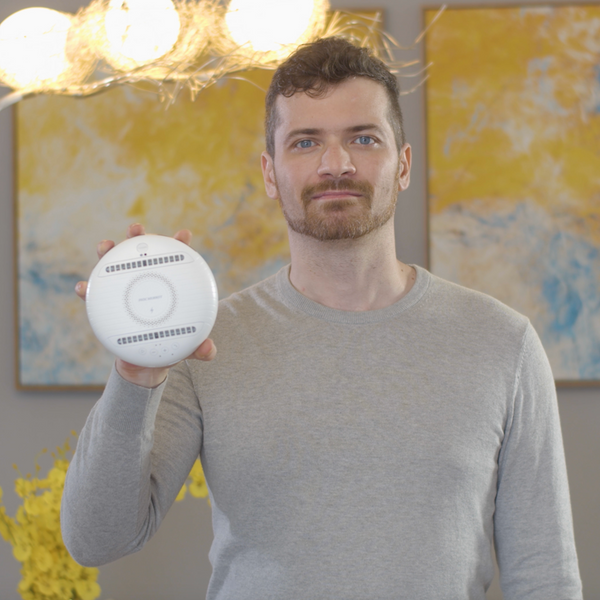 Description
Bacteria, as much as you can't see them, are all over our everyday life. They spread germs and infections, causing us to catch colds and put our health at risk. However, we have a solution to end this all. Introducing ROCKUBOT - your high-tech robot buddy that eliminates germs and airborne viruses to keep you safe and healthy. With its UV-C light and ultrasonic wave technology, ROCKUBOT kills 99.99% bacteria, germs, and mites in just seconds. Not only a cleaning robot, ROCKUBOT also serves as a 5,000mAh power bank to charge your devices via USB cable.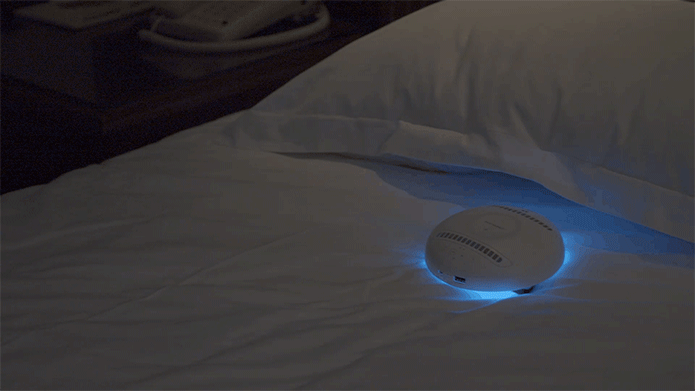 UVC Light Disinfection Robot in Hospital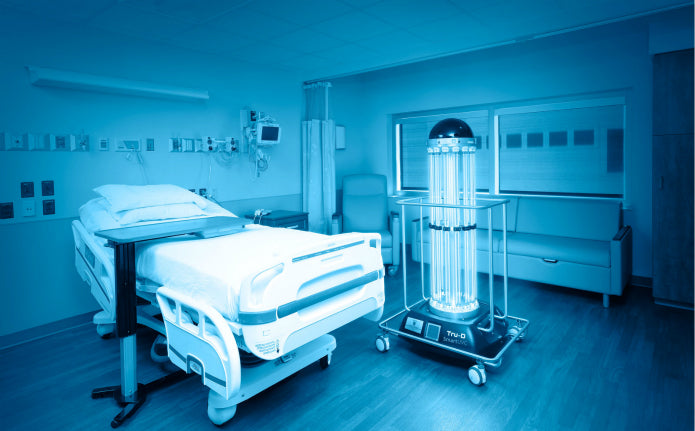 Featured on Reuters, BuzzFeed, CNET, AOL, TechRadar, and more!
UV-C light at 4050μW/cm² kills 99.99% bacteria & germs
Ultrasonic wave repel mites hidden deeply in the mattress at the microscopic level
24 smart sensors to avoid obstacles, overcome terrains & detect any cliffs
Smart mapping & navigation to clean the bed, room or other are properly w/ ease
Automatic mode allows ROCKUBOT to disinfect & sterilize by following the data w/ smart sensors
Manual mode for handheld cleaning of items like remotes, laptops, devices, & more
5,000mAh battery charging function to power up your device on the go
Disinfection Robot for Your Bed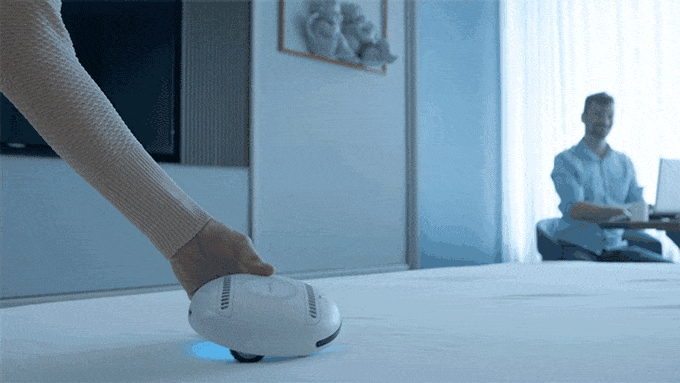 We have engineered several advanced features into ROCKUBOT, all of which combine to make this the most efficient germ-eliminating robot ever to hit the market.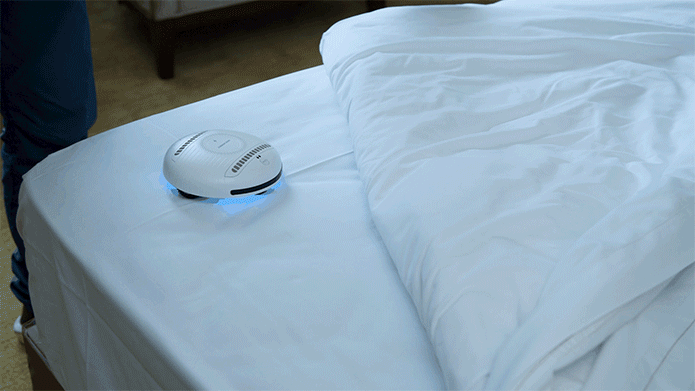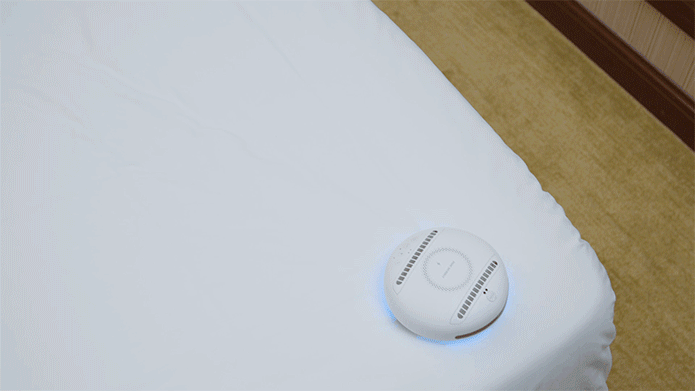 Automatic Bed Cleaning Robot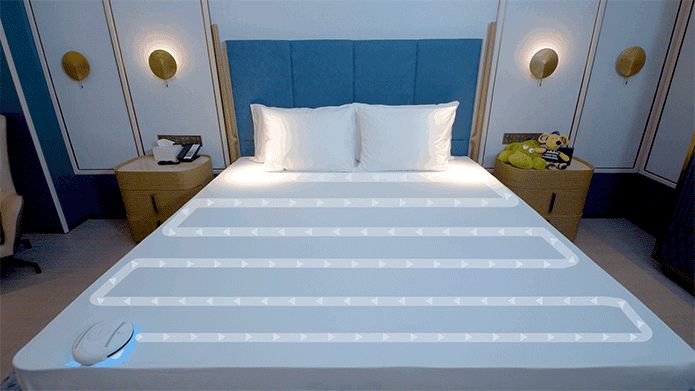 UV-C & Ultrasonic Wave Kills 99.9% Bacteria, Germs & Dust Mites
ROCKUBOT UV-C Effects on Bacteria Killing Test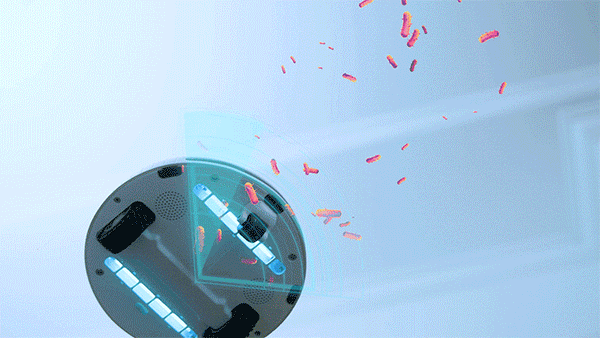 UVC Disinfection Tests
This robot is FCC, CE, and SGS certified. We tested the ROCKUBOT with E. Coli, Staphylococcus Aureus, and Candida Albicans. The results showed that the ROCKUBOT can kill 99.9% bacteria and 100% mites.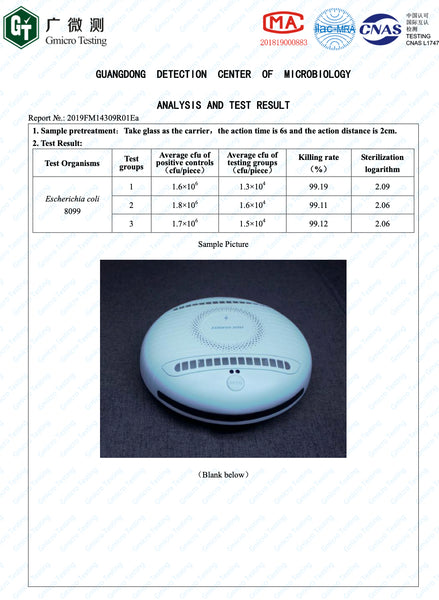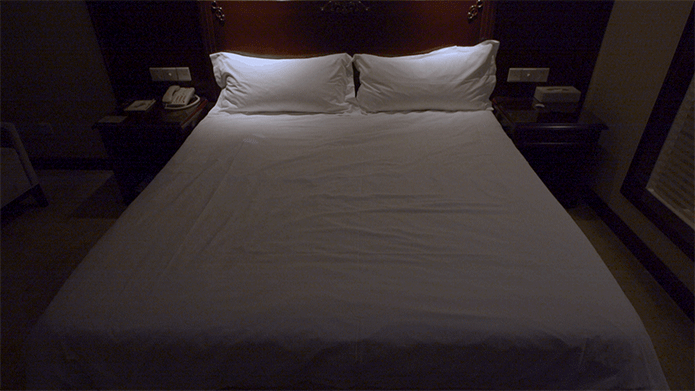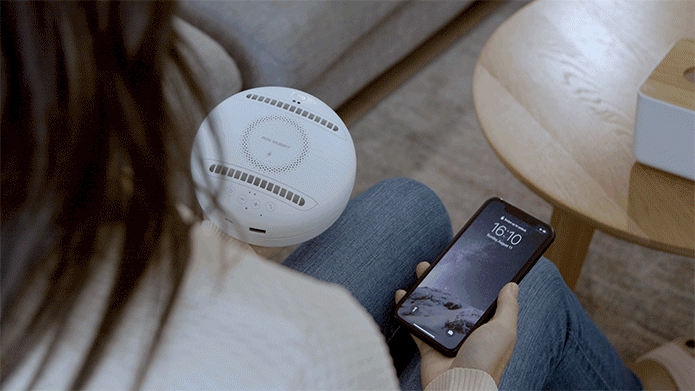 Simply snap on its magnetic cover and ROCKUBOT instantly turn into a handheld cleaner.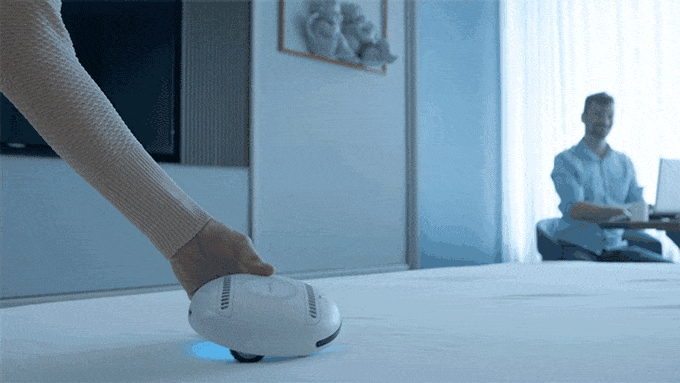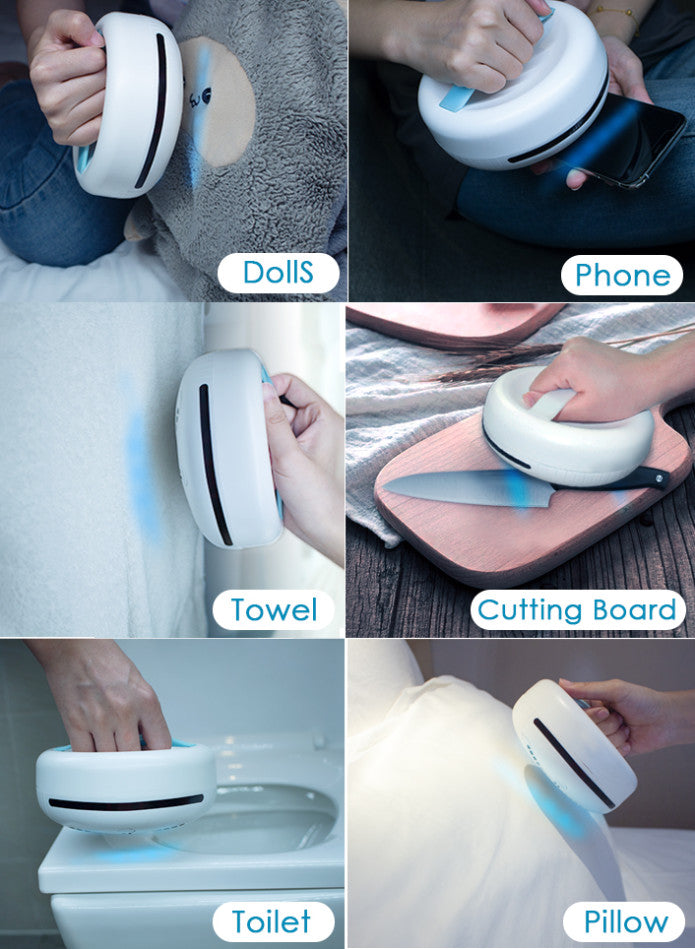 Specs
Model: ROCKUBOT LITE
Color: white
Finish: matte
Materials: PC+ABS
Product dimensions: 5.9"Ø x 2.5"
Weight: 19.08 oz (with handle), 14.39 oz (without handle
Working temperature: 14~140°F
UV-C wave: 254nm
UV-C power: 4x2W
UV-C intensity: (4050x4)μW/cm²
Ultrasonic frequency: 30K~50KHz
Charging port: USB Type-C
Power input: 5V 2A
Battery size: 5,000mAh
Modes: auto and manual
24 smart sensors
Smart maps
Manufacturer's half-year limited warranty for motors and UVC lamps, 1-year limited warranty for other parts & components